Left Over Kidz is born at last!
Fed up with always being told to stop playing with your food? Now's your chance to put that right.
An off shoot of Left Over Lads, is a project where any kid BIG or small can make a face as crazy, wacky or mad as you like, e-mail your artwork over to me and I'll post your awesome character on my blog. The rules are as follows – anything that's left on the plate or the table at the end of meal can be used, so those horrible tasting sprouts and cabbage are now your friends at last. It's doesn't have to edible but has to have been part of your tea-time, so knives, forks, napkins are all potential noses, eyes, mouths or even hats. The face has to be made onto the plate you've had your dinner on. You will also need to give your Left Over Kid a funny name. There's no age limit, BIG kidz can join the fun!
Oh and don't forget to let me know your name, where you come from and age so the world will know it's you who made the artwork.
Happy Creating and to get things started, below are the first ever Left Over Kidz, thanks Luca and Marco.
Left Over Kidz 1 – Luca Williamson from Bath aged 8 – Legendary Bean Boy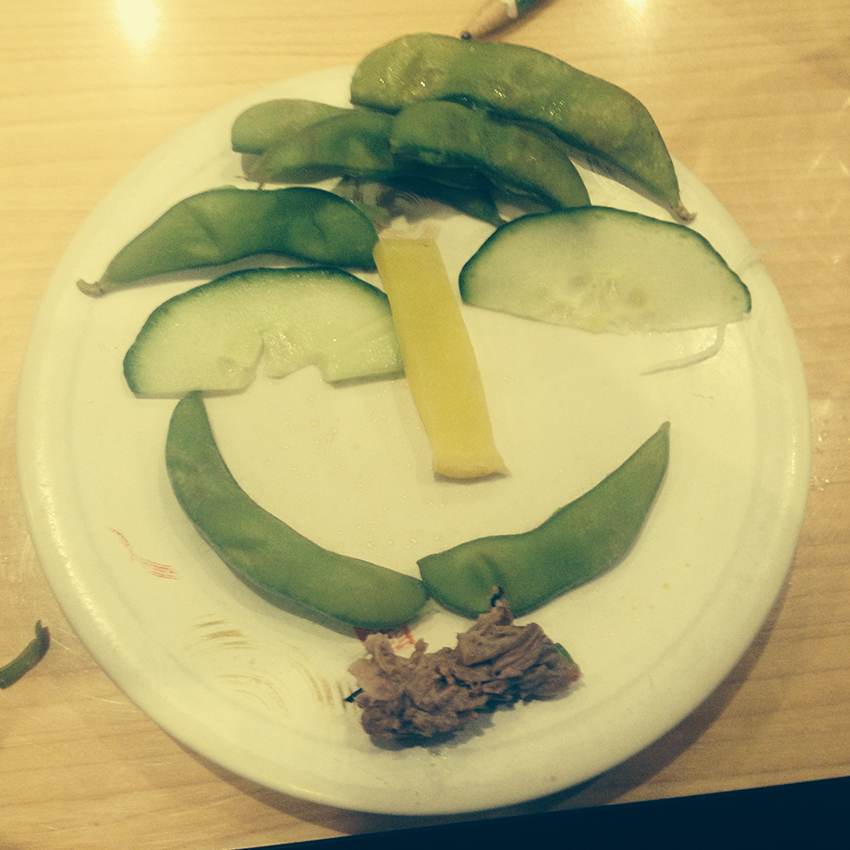 Left Over Kidz 2 – Marco Williamson from Bath aged 7 – Sushi Smiler